Welcome to the heart of the Banat plain. Welcome to Zrenjanin. Zrenjanin, a city with a great history. City of culture, rivers, bridges… One of the few cities with a lake in the city center. Zrenjanin, a town in the plains, quiet, and so alive.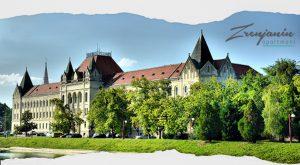 A city without flaws… enriched with nature reserves. Restaurants and resorts along the rivers, good food and most importantly smiling and cordial locals.
Only 80 km from Belgrade, and 50 km from Novi Sad is a quiet city, ideal for any casual traveler. Whenever he arrives.
Lightly and "tensely", like everything in Banat, spring wakes up, and the people of Zrenjanin solemnly welcome it. The manifestation "Awakening of Spring" is a great way to get to know the soul of this lowland city, whose surroundings become a paradise field for those who come to us and who return to us.
We reach the summer with the same steps, when Zrenjanin is awakened. The city welcomes guests from all over Serbia, opens its doors to lovers of beer, good music and a diverse program for all ages. Beer days are something you just come back to every next year.
And when the plain turns yellow and white, Zrenjanin will always have something to offer you and surprise you with its content.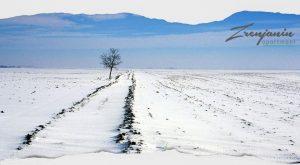 Sometimes quiet and withdrawn, and sometimes loud and surprisingly stormy city… but not a city that leaves its visitors indifferent. Zrenjanin will hold history and culture classes for you, but it will also give you a chance to have a crazy time, and of course have a good rest and recharge your batteries. Choose your own moments in this city, because you will surely remember those moments well.
There is a lot to visit, be sure of that… but all that does not sound very ideal if you do not have an ideal accommodation in which after long walks you will rest in peace, quiet and with that unique feeling as if you are at home. An irreplaceable feeling, isn't it?